Current Fraud Alerts:
First Guaranty Bank encourages everyone to remain vigilant about their personal information, due to recent data breach reports. Refer to the helpful resources, below, to help keep your information safe.

How does First Guaranty Bank recognize fraud?
At First Guaranty Bank, your safety is our highest priority. It's why we've implemented multiple safe guards for your online banking, accounts, credit/debit cards, ATM transactions, and more. Our security tools work 24/7 to keep your accounts safe—so you can take a well-earned break.
There are patterns to every user's behavior: how often you log in, what devices you use, the places you send payments to, and how much you send.
By combining behavioral data with other layers of security, First Guaranty Bank works to stop fraudulent transactions before they can be completed. So relax. You—and your money—are safe with us.

---
Be aware of phishing scams! Being aware of your surroundings online can prevent you from falling victim to the fraudulent practice of perpetrators probing your personal emails and online forums inducing individuals to reveal personal information like passwords and credit card information. Remember to never click links in an email you weren't expecting and look before you click.
---
Be aware of fraudulent mailers using our name or variations of First Guaranty Bank to solicit your personal information regarding your mortgage. This mailer circulating is NOT from First Guaranty Bank. If you have questions about your mortgage, please call our Customer Support Center at 888-375-3093.
---
Be aware of fraudulent phone calls using our name (or variations of First Guaranty Bank) in the caller ID to solicit your personal information. Remember, we will never call you to ask for personal or account information. If you receive a suspicious call, do not answer or call back. If you have questions about your account, please call our Customer Support Center at 888-375-3093.

---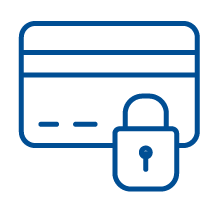 ATM/Debit Card Fraud Protection:
Our automated system will contact you in the following order: text message, email, and phone call, to verify suspicious card transactions.
ACH Debit Block/Debit Filter:
Our ACH Debit Blocking services help protect your business against unauthorized ACH transactions by enabling you to specify which companies are authorized to post ACH debits, while automatically blocking all unauthorized electronic drafts or charges.
Benefits include:
Monitors all ACH activity
Protects your accounts from fraudulent or unauthorized ACH debit activity
Enables you to maintain full control over your accounts while receiving external debits
Eliminates possibility of unauthorized external debit entries posting to your account

NOTE:
You will NEVER receive a text, call, or email from us asking you for your Debit Card number.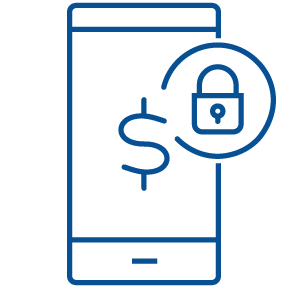 Debit/Credit Card Protection:
You can get card protection and peace of mind in the palm of your hand with our FGB SecurLOCK app. SecurLOCK is available for personal and business accounts and gives you the ultimate control! From the app, you can turn your cards on and off, control where your cards are used and receive instant alerts to monitor spending.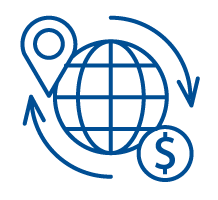 External Transfers, Wires, and ACH Transactions:
If an external transfer, ACH, or wire transaction appears abnormal, you will receive a notification within your online banking session. For your protection, any abnormal transaction will be placed on hold.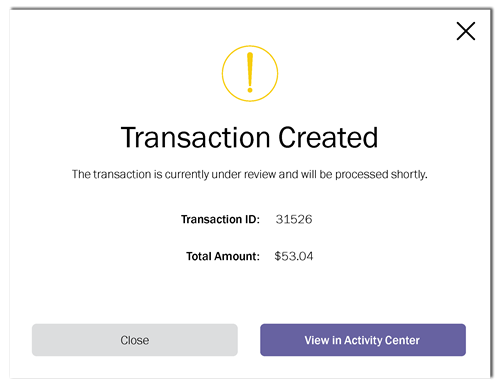 What should you do if you receive this alert?
For security reasons, this transaction is on hold and under review. It will not be processed until the review has been completed. Expect a call from one of our FGB Representatives OR call us at (985) 348-0561. You can check for transaction status updates in online banking.
NOTE: You will still be able to access your account and use your debit/credit card. Only the abnormal transaction will be placed on hold. If the transaction occurs over the weekend, the transaction will remain on hold until the following business day when the transaction can be reviewed.

---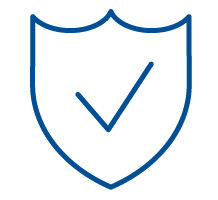 IDProtect:
IDProtect is one of the Club Benefits from our Active Club or Advantage Club Checking accounts. It helps better protect you and your joint account owners by monitoring possible identity theft incidents. This service1 includes credit file monitoring2, credit report and score3, monitoring of over 1,000 public databases, identity theft expense reimbursement4, fully managed resolution services, and more.


---

For more information and tips about protecting yourself from online fraud, read this blog. You can also check out our privacy policy here.


---
1 Benefits are available to personal checking account owner(s), and their joint account owners subject to the terms and conditions set forth in the Guide to Benefit and/or insurance documents for the applicable Benefits. Benefits are not available to a "signer" on the account who is not an account owner or to businesses, clubs, trusts organizations and/or churches and their members,
or schools and their employees/students.
2 Credit file monitoring may take several days to begin following activation.
3 Credit Score is a VantageScore 3.0 based on single credit bureau data. Third parties may use a different VantageScore or a different type of credit score to assess your creditworthiness
4 Special Program Notes: The descriptions herein are summaries only and do not include all terms, conditions and exclusions of the Benefits described. Please refer to the actual Guide to Benefit and/or insurance documents for complete details of coverage and exclusions. Coverage is provided through the company named in the Guide to Benefit or on the certificate of insurance.
Insurance Products are not insured by the FDIC or any Federal Government Agency. Not a deposit of or guaranteed by the bank or any bank Affiliate.