Switch your recurring deposits and payments to your FGB account easily
It's your one stop shop to switch your account
---
ClickSWITCH removes the hassle of individually moving all of your bills and deposits. Simply input your payment and direct deposit information, submit the switch, and sit back and relax.
Benefits of ClickSWITCH:
• No Hassle
• Secure
• Quick and easy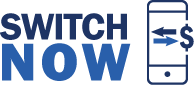 Switch in 10 Minutes
It can be chaotic and frustrating to switch from one bank to another. Never miss another payment or bill when you use ClickSWITCH. You can easily, securely, and automatically switch your account information from the comfort of your couch!

Access ClickSWITCH With These Easy Steps
Access the FGB ClickSWITCH Portal (Click Here or Navigate to Online Banking and select "Direct Deposit Switch" from the menu)
Enter your SwitchTRACK code provided (contact your local banker or call our Customer Support Center if you need a code)
Create your personal password
When prompted, enter your new password and log in
Read and accept the Terms of Use
Click on the desired tab and follow the instructions to create and submit your switches
Common Automated Payments & Direct Deposits
Stay organized and use the list below to gather the information for the payments and direct deposits you'll want to switch.
Deposits
Payroll/Direct Deposit
Investment Income
Retirement/Pension Income
Other Deposits
Automated Payments
Electric
Gas
Water
Trash Service
Cable/Internet
Home/Mobile Phone
Charitable Donations
Mortgage/Rent
Auto Payment
Home/Auto Insurance
Health/Life Insurance
Auto Club (AAA)
Credit Cards
Other Loans