Credit Cards
A First Guaranty Bank Visa Credit Card provides purchasing power and shopping convenience at millions of locations around the world; all with the security of knowing your personal information will be handled locally at a FGB branch and not an out-of-town third party.
For added flexibility, you can choose the card that works best for your lifestyle and needs. To apply stop by your local branch.
To report a lost or stolen card: 1.800.325.3678
To dispute charges on your card: 1.800.600.5249
---
Manage your card, pay your bill, check your statement:
---
Did you know?
FGB Credit Cards are now contactless! Contactless payment works on everyday purchases—just tap your card to pay and you're on your way. Speed, simplicity, and security—wherever the contactless symbol is displayed at checkout.
1. LOOK
Look for the contactless symbol when paying for items at checkout.
2. TOUCH
Touch your contactless card against the symbol until the light turns green.
3. CONFIRM
Once you hear a beep, your payment was successful!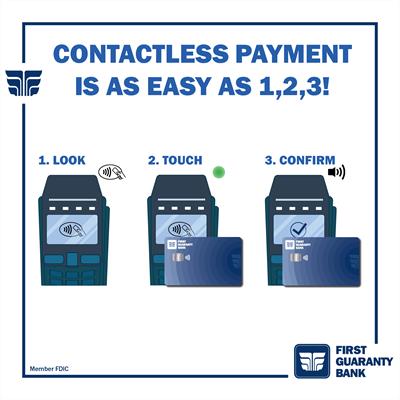 FGB Rewards Credit Card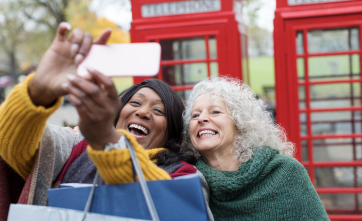 Building a successful financial plan takes the right resources. That's why we work hard to provide you with quality financial services and products. Like our convenient, flexible FGB Visa® Rewards Credit Card. It is accepted at thousands of locations worldwide for just about any type of purchase you can dream up. So, whatever your plans, choose the credit card that gives you all the value and buying power you need.

FGB Secured Credit Card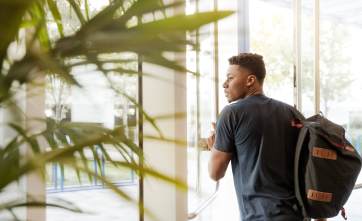 Secure your future with a FGB Visa® Secured Credit Card. This card looks and works like any other credit card; it may also help establish and strengthen your credit. You get to set your own credit limit (minimum of $500) with a refundable security deposit while all account activity is reported to the major credit bureaus on a monthly basis.