Debit Cards

Did you know? FGB Debit Cards are now contactless! Contactless cards are safe, highly secure, and have the same protection as your chip card.
Debit Cards come standard with almost every First Guaranty Bank checking account. To open an account, stop by your local branch.
Contactless Debit Cards

Contactless payment works on everyday purchases—just tap your card to pay and you're on your way. Speed, simplicity, and security—wherever the contactless symbol is displayed at checkout.
1. LOOK
Look for the contactless symbol when paying for items at checkout.
2. TOUCH
Touch your contactless card against the symbol until the light turns green.
3. CONFIRM
Once you hear a beep, your payment was successful!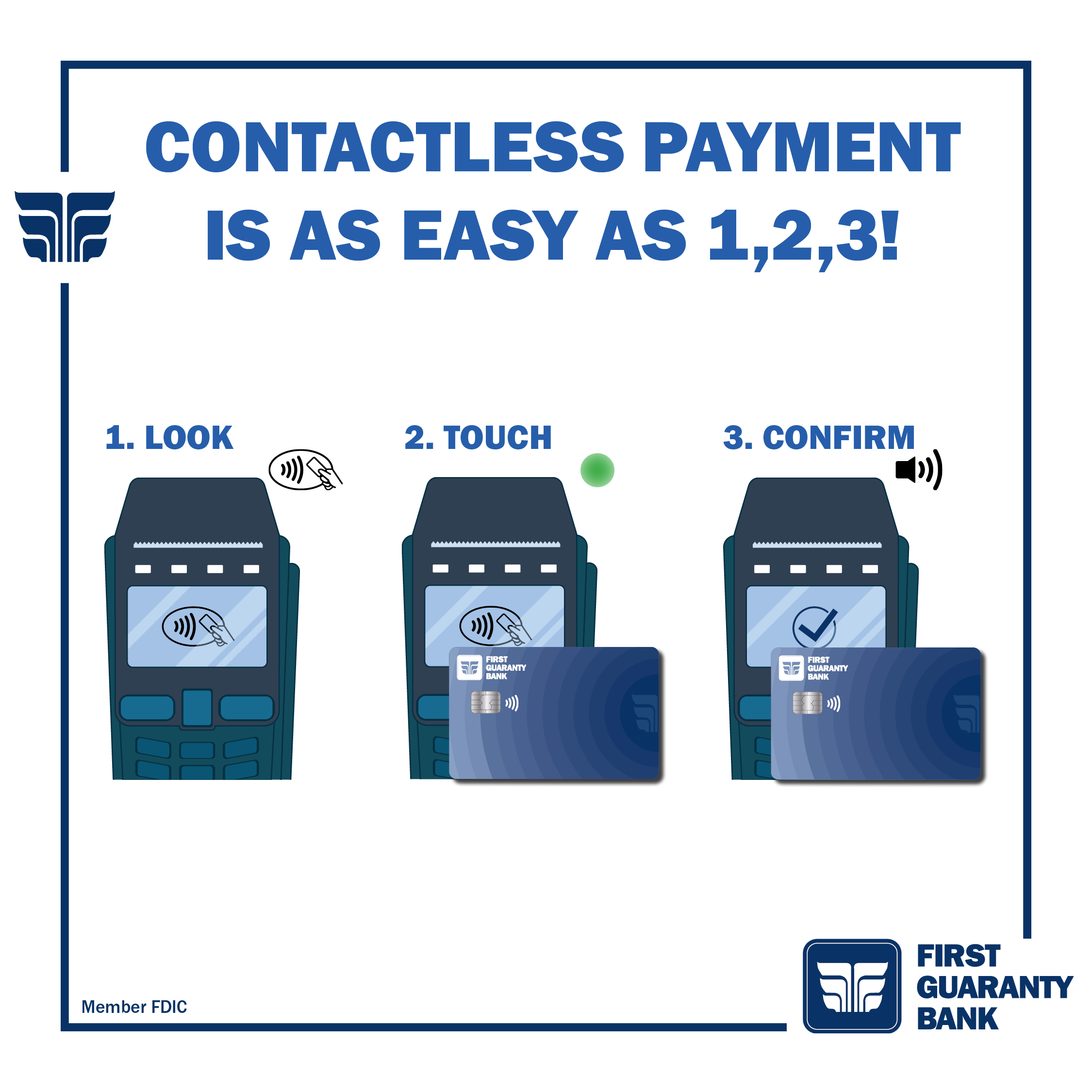 Find merchants in your area that accept contactless payments by clicking below:
The Benefits of a Contactless Debit Card
Provides a quicker way to checkout
Offers more security
A hands free way to checkout
Your contactless debit card also allows you to make purchases anywhere debit cards are accepted, pay for purchases by mail, phone, or internet, make cash withdrawals at ATMs, avoid time-consuming check approvals, and track spending using monthly account statement.
Safety Tips for Your Card
Sign your card upon receipt
Destroy your old card when it expires or when your new card becomes effective
Safeguard your account number. Always obtain merchant receipts and destroy carbons
When using your card at merchant locations, always keep your card in sight
Call to report lost or stolen cards: 1-800-500-1044