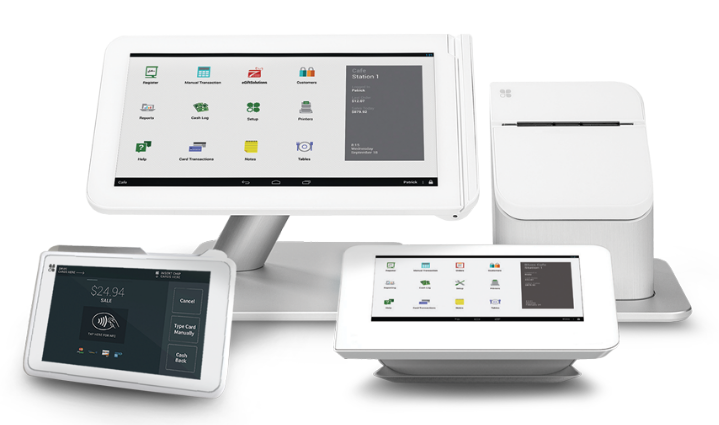 Clover's point of sale technology is a next generation system created to simply your business. Clover replaces your cash register, payment terminal, receipt printer and barcode scanner with an integrated suite of products. The products are user-friendly, accessible, adaptable and most importantly, secure for both your business and customers. Speak with one of our Cash Management Specialists today to learn more.
Benefits:
High-resolution touch screen
Pivoting arm making it easily accessible for customers
Cloud based platform allowing you to remotely manage business
Equipped with EMV and NFC technology to protect every transaction
In-store Solutions:
Clover Station
Clover Mini
Clover Mobile
Mobile Solutions:
Other Point of Sale options include First Data's FD410 wireless terminal and FD130 terminal.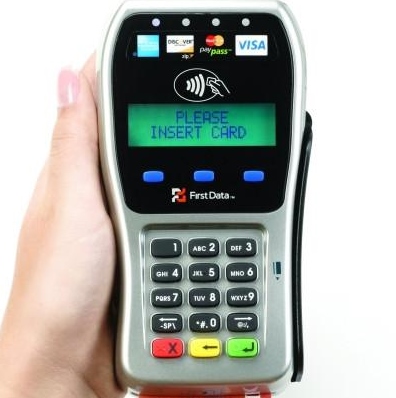 Benefits of FD410
Light and ergonomically shaped for true mobility and flexibility
Uses 3G technology to connect wirelessly, for quick data transmissions and more coverage area for your business
Process transactions from almost any location; accept credit, debit, gift cards, personal paper checks and EBT easily and securely
"Store-and-forward" capability to ensure cardpresent rates when there is no signal
Benefits of FD130
Affordable solution that combines performance, reliability and ease of use in compact, feature-rich devices
EMV/ Chip technology
Provides a full range of solutions for payment processing, including credit, debit, gift cards, personal paper checks and EBT