Seven Ways to Spot a Fraudulent Mailer
Nov 1, 2021
You may have seen quite a few letters and mailers in your mailbox claiming that your home warranty will expire if you don't act IMMEDIATELY (or something similar). In some cases, warranty companies that use letters are legitimate warranty companies, but they are also high-pressure salesmen selling a product (for example a home warranty) that may not be worth purchasing. In other cases, they are fraudulent companies looking to get personal identifiable information they will then use or sell to other telemarketers.
NOTE: It is also worth mentioning these warranty companies sometime send notification on postal cards that appear to be Official or Final Notices. Those cards will have some of the same similarities.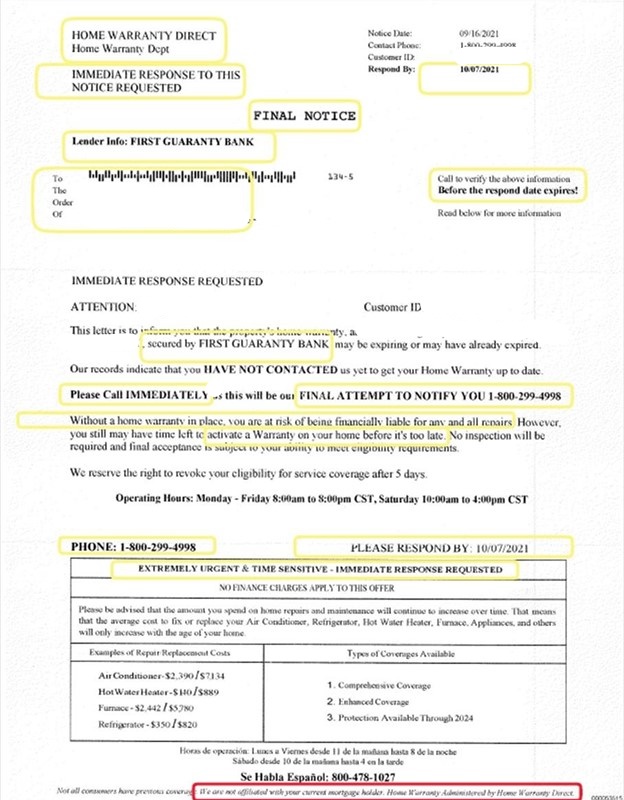 Here are a few ways you can determine whether letters like this are fraudulent:
Extended Warranty Product Letters

These are like the telemarketing car warranty calls and letters trying to get you to buy an extended warranty

Using Information That is Familiar

Usually, these letters use things like your Lender/Mortgage Company name and word it in a way to make it seem like the letter came directly from the Lender/Mortgage Company – click here to view the FGB Fraud Center Page.

Using the Term Warranty Department

Using the term "Warranty Department" companies hope to make you think the letter is from a department within their mortgage company.

Attention Grabbing

They do this by placing phrases like "Pay to the order of" and have it show thru the envelope window wanting someone to think it's a check enclosed leading them to open the letter.

Sense of Urgency

Wording within expresses

several

times this is an urgent matter that needs to be handled ASAP.

Call to Action

Makes the targeted person think they are at risk and liable for something if they don't take action.

The Fine Print

These letters will disclose in very tiny writing that their company is not affiliated with your current Lender/Mortgage holder.
Before responding to these types of letters, do a little homework to see if they are a reputable company.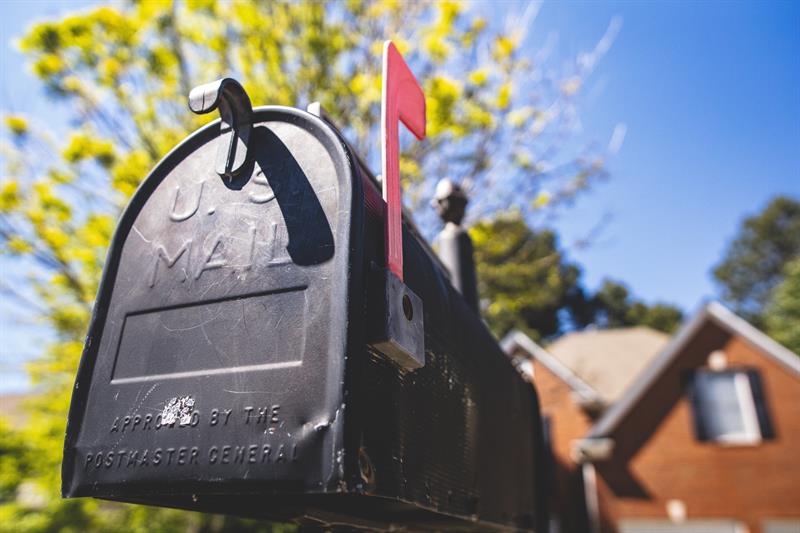 And be sure that you do not call the company. It is likely that they will try to sell you their product and tell you anything to make the sale. If you have a question about your mortgage, call your bank or mortgage lender DIRECTLY.
NOTE: Be mindful of the red flags and think twice before enrolling in a service that may not be all that it's cracked up to be.