Featured Fanatical: Meet Davon Mitchell
Mar 9, 2021
Davon Mitchell got his first video game console, the Nintendo 64, when he was just six years old. Super Mario 64 was his first game - and he was hooked. Next came the Gameboy, the Gameboy Advanced, and the Pokémon games that every boy his age coveted. At age 10, Davon moved to his next console, the PlayStation 2 with an action and adventure game, Jak and Daxter, which would set the tone for his next decade of gaming.
In some ways, gaming offered a mirror to his real life; when Davon began playing football as a kid, his father bought him Madden 2000, an NFL football video game. In other ways, though, gaming offered an escape into a world of fantasy and adventure. Today, Davon prefers role play games, or RPG; that allow him to step into the adventure, create a character and control the experience. He also enjoys first person shooter games like Call of Duty, Battlefield 5, Destiny and Red Dead Redemption.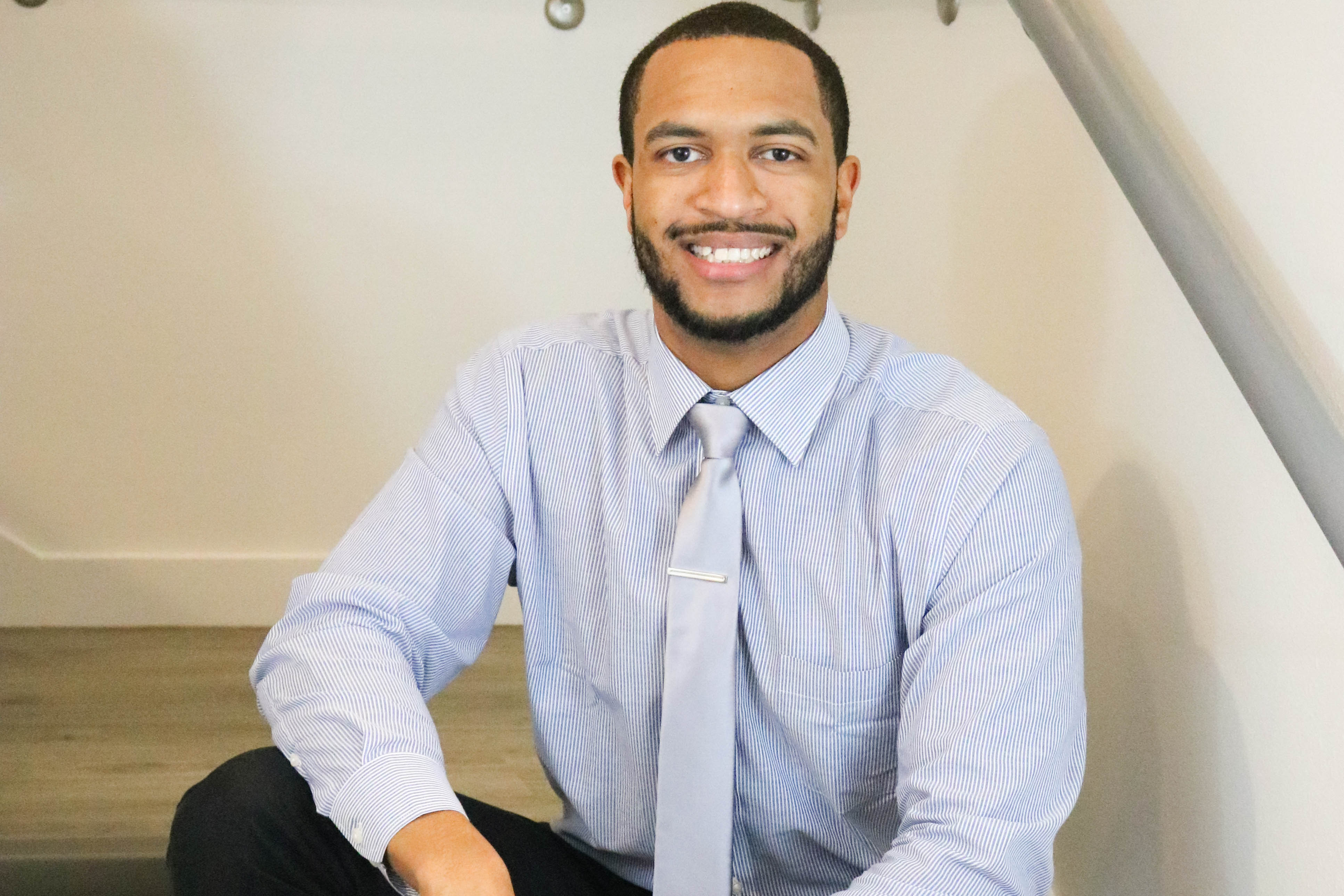 He has also taken his gaming exploits to the next level by adding a second console to his collection. Davon now proudly owns both a PlayStation and an X-Box One. Though he shared that he only acquired the X-Box to play with his friends who are loyal to the Microsoft device. Sharing the game with others is part of what makes the experience so engaging to him. Davon said one of the most exciting things has been to see the progression of technology and the increasing ability to play with friends; not only in person, but over the internet - along with the chance to play gamers all over the world.
In his everyday world, Davon's daily routine begins with a 7:00 a.m. wakeup call and he's at his desk at work by 8:00. He leaves work at 5:00 and he's off to the gym to pursue his other hobby, CrossFit. Then he's home by 7:00 and by 8:30 or 9:00, he's ready to game. These weeknight gaming sessions typically last until 2:00 in the morning and he averages just under thirty hours of gameplay during the work week. "It's just an escape. It kills time. You'll feel like two hours have passed and you'll look at the clock and four will be gone," he said.
With all the practice hours Davon is logging, you might think that he's preparing to compete in a gaming tournament, but for now he's just playing for fun. Though he says some day he would like to compete, should the right team of gamers invite him to join. Until then, Davon is satisfied playing with his friends and trying to stay on top of the leaderboards. "For the most part I try to stay at the top," He shared. "First, second, maybe third. If I get less than third I feel so bad. I'm like 'that was a bad day."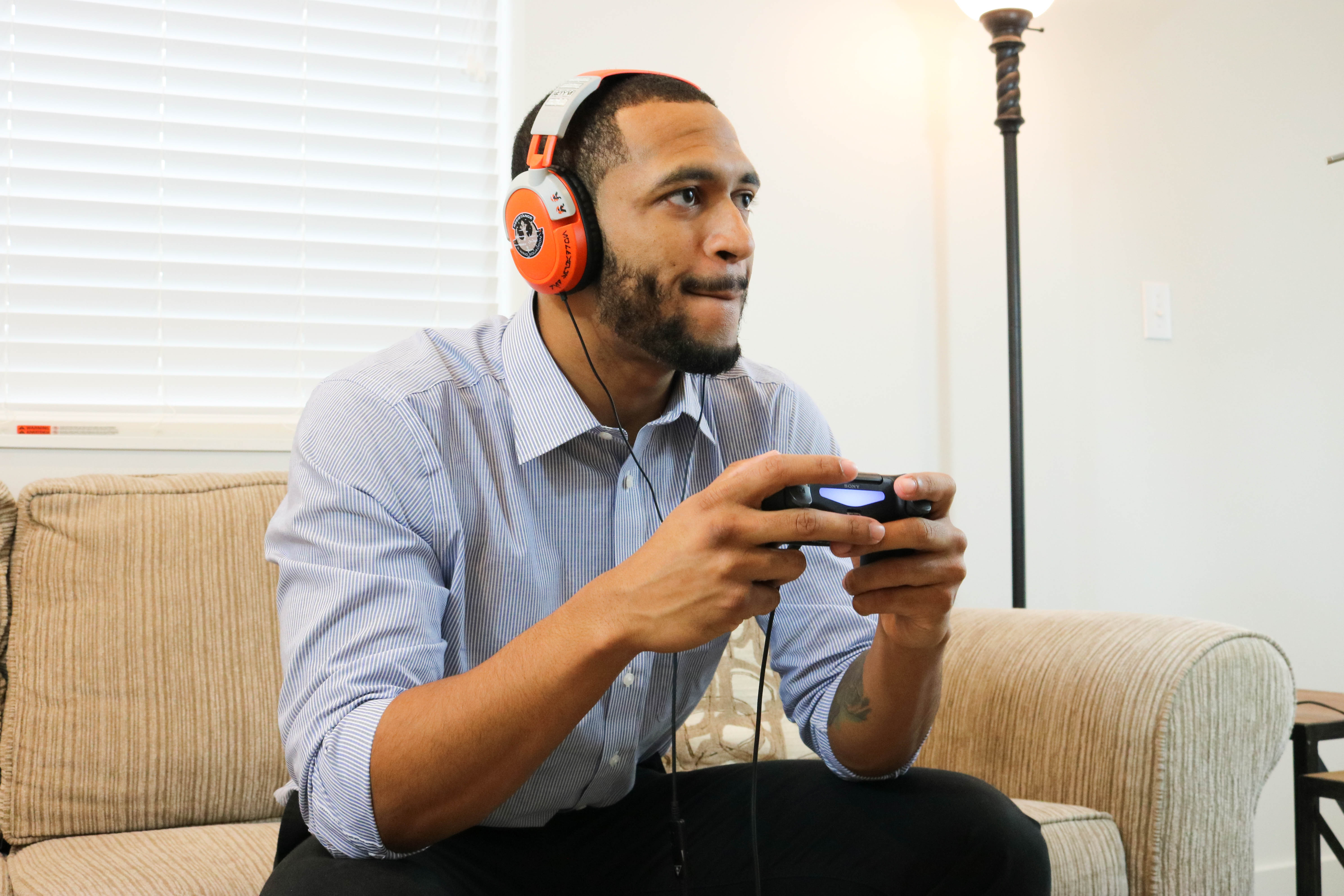 Davon's competitive streak is just one of the areas that gaming satisfies. He also finds it a good way to focus his mind on one task and to quiet his restless hands. The avid gamer has also built quick reflexes and an ability to multitask. "In games, let's say you have multiple quests," Davon explained. "I try to knock them all out at the same time while doing the main quest."
Davon's real-life main quest led him to First Guaranty Bank in 2015 after studying Finance in school. Davon was always good with math and saw numbers and patterns in a way that others didn't. In high school he was the lone sophomore in a math class full of seniors. By the time he was a senior, there were only four people in his class for calculus. "Something with numbers just excites me," he explained.
Davon joined First Guaranty Bank as one of the very first Interactive Teller Machine Agents and has continued to grow in his career to his current position as an Operations Specialist. "I joined this team and haven't looked back since. I'm trying to shoot for the stars here at First Guaranty Bank," he said.
When asked about the best part of his job, Davon was able to put his finger on it almost as quickly as he was able to beat the first Call of Duty. "It's the people. I really do enjoy seeing everyone's face. I like making my round around the bank saying hey to everybody. That's my goal: to try to make someone smile or laugh at least once in a day," he said. "It's kind of an in-game achievement, in a sense, to put a smile or a laugh on someone's face. That's what makes coming to work enjoyable."

You may have seen Davon around town on our NEW billboards!