Tips for Saving Money
Jan 31, 2021
Adapted from the FDIC's Money Smart Program.

Saving money can be really hard and at times – impossible.
So, is spending less money the same thing as saving money? The short answer is, it depends. The long answer is yes, but only if you are actually saving what you don't spend. It's important to have a savings account because, as we all know, life happens.
And unfortunately, a lot of these "life happens" events require money. This is where an emergency saving fund can come in handy.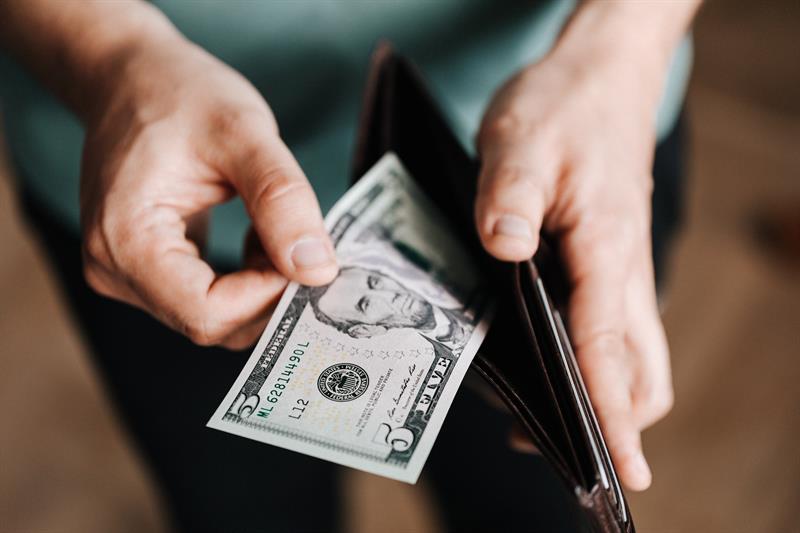 Create an Emergency Fund
An emergency fund is money that you've set aside in case of emergency. An emergency can be an unexpected car or home repair or unexpected medical expenses.
It's important to note that an emergency fund is NOT typically for that cute outfit that's finally on sale or for dinner out with friends.
A typical emergency fund has AT LEAST 3-6 months of living expenses (enough to cover your basic needs). This can seem like a lot but, start small. You don't have to have your emergency fund overnight. You can make a difference by saving in small increments over time.
FGB Tip: Consider the 52 Week Money Challenge – this is a creative way to contribute to a savings fund. On week 1, you contribute $1. Week 2, $2. Week 10, $10 and so on and so forth. On the final week, you would contribute $52. If you successfully complete this challenge, at the end of the year you will end up with $1378 in your savings account. This can be a simple way to build your emergency fund while instilling confidence in your saving abilities. You got this!
Write Out Your Savings Goals
Writing out your goals can be very beneficial and usually these goals involve money.
FGB Tip: Start by saving for something you really want—it will help you get into the habit of saving.
The amount of money you should save for your goals is based on: what you are saving for, how much it will cost, how much of that cost you need to save (meaning you don't already have it), and the deadline.
For example, let's say your goal is to build an emergency savings fund of $1000 in two years. (for this purpose, we'll assume you don't already have any money saved so you need to save the entire $1000)
Calculate the amount of money you need to set aside on a daily, weekly, monthly, or yearly basis.
Let's say you want to calculate it on a weekly basis:
$1000 divided by 100 (50 weeks x 2 years) = $10

NOTE: We're using 50 weeks instead of 52 weeks in a year just to make the math easier.

If you set aside $10 every week for the next two years, you will have saved $1040, and that doesn't include any interest on your savings.

You will have more than enough money in two years to meet your goal.
Now, try it yourself. Download this worksheet to help you calculate how much money you should save every day, week, month, or year to reach your goals!