Featured Fanatical: Meet Christe Feimster
May 2, 2022
Christe Feimster's love of baking began as a child in her grandmother's kitchen. Christe remembers being drawn into the kitchen by the promise of licking the bowl and sampling the icing. She soon found she got more than just a sugar fix; she learned the basics by her grandmother's side and her imagination was sparked. With her foundation of baking firmly rooted in her family kitchen, Christe found that she was drawn to cake decorating. She saw the place where homemade-with-love ingredients and professional quality décor could meet to make the perfect desserts. So she poured over Wilton Yearbooks, the cake decorating and tutorial guides put out each year by the home baking supply brand, and studied design trends and techniques.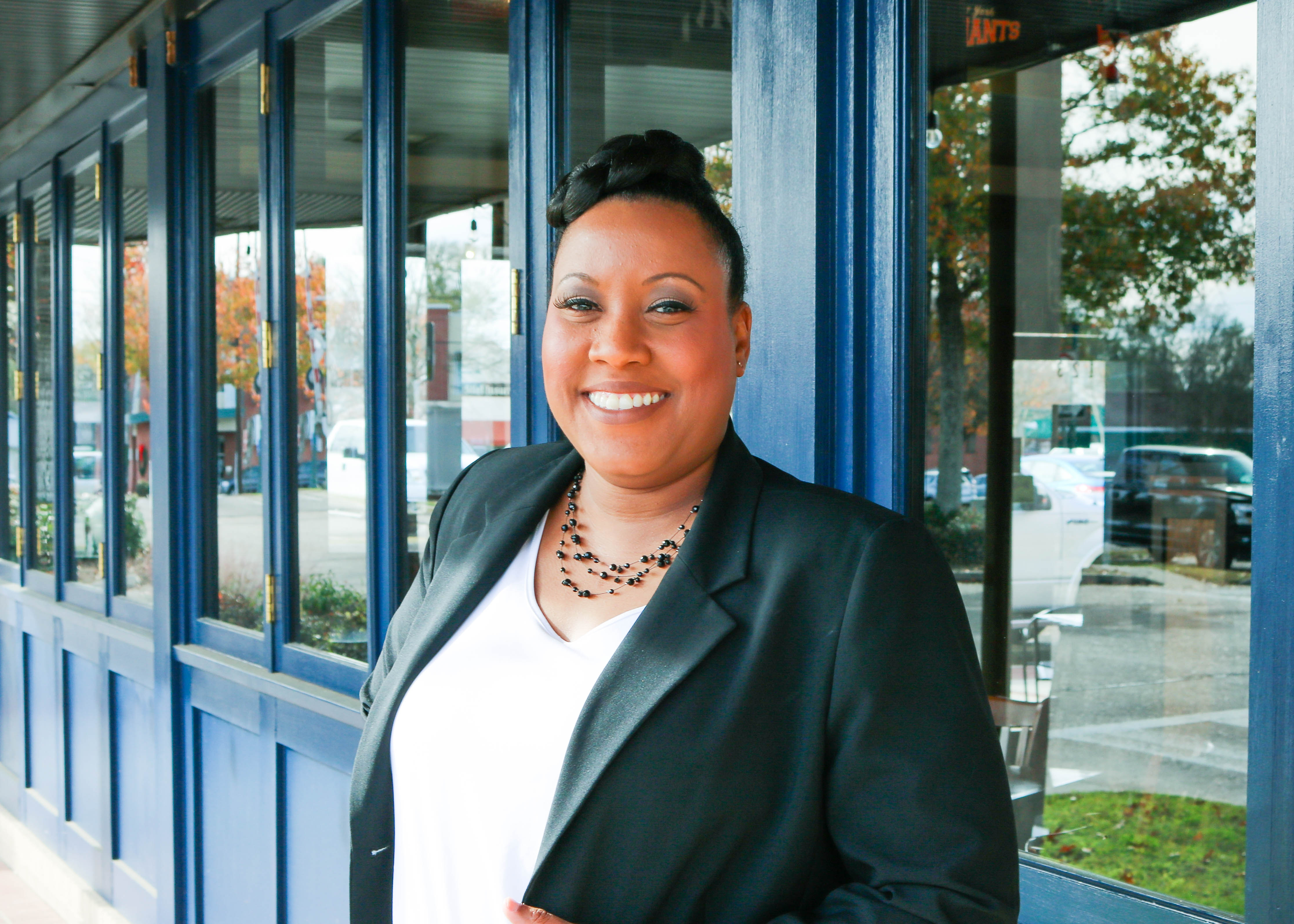 "I would flip though and look at all the pictures… Picking out my future wedding cake, but then I would read the recipes and figure out how to make each cake," Christe said. "I'd flip to the back to learn all the techniques and see how to stack a cake… ice a cake… fill a cake… I taught myself to decorate from the Wilton books."
Christe still has her original Wilton book from 1983, now missing the front cover from a life well loved, and still flips through from time to time.
When Christe entered college, she joined the Air Force to help pay for her education, but she carried her love for the food industry and hospitality into her service. She soon found herself part of the 159th Fighter Wing Force Support, the division responsible for maintaining the base and the services offered to the airmen there. As she grew in her career and moved into leadership roles, Christe found herself in lodging – usually working nightshift – which often resulted in slow shifts at a desk... During these times, Christe would make her way to the kitchen to watch, chat and experiment with her own creations. "They couldn't keep me out of there," Christe laughingly recalled.
Her first venture into baking for others came in the form of a retirement party for a fellow airman and the celebration of the end of their career marked the beginning of Christe's as baker. Word spread fast and soon she was the designated cake aficionado for every special occasion on the base. She had the opportunity to hone her skills and soon people were asking if Christe had her own business or baked professionally – the answer was always no, but they asked so persistently that it started to seem not so out of the question.
In 2005, Christe got married and after baking her own wedding cake – and her friend's wedding cake the month before – she had requests coming at her from every angle. People wanted to know who baked the cakes and how they could get their own. Treasured Moments Cake Boutique was born and Christe is still offering gourmet cakes and cookies for every occasion.
Christe says that she gets so many sweet benefits from her day dream turned reality, but the very best is sharing her creative outlet with others. "The best part is seeing people's reactions. Having someone enjoy something that you've made… that's the best feeling."
Her care for others and the relationships she builds is also why Christe found her home at First Guaranty Bank. "The people that I work with make the work fun," Christe said. "I have never worked for a bank, or another company, where the CEO was so personable. You come to work and you have Mr. Alton saying, "Good morning" or "How are you doing?" and my office mate is one of the reasons I get up and come to work every day. Having people that you can work with... Have a conversation with... It's everything."
Christe's passion for sweet treats and sweet FGB customers make her a fanatical banker… and baker.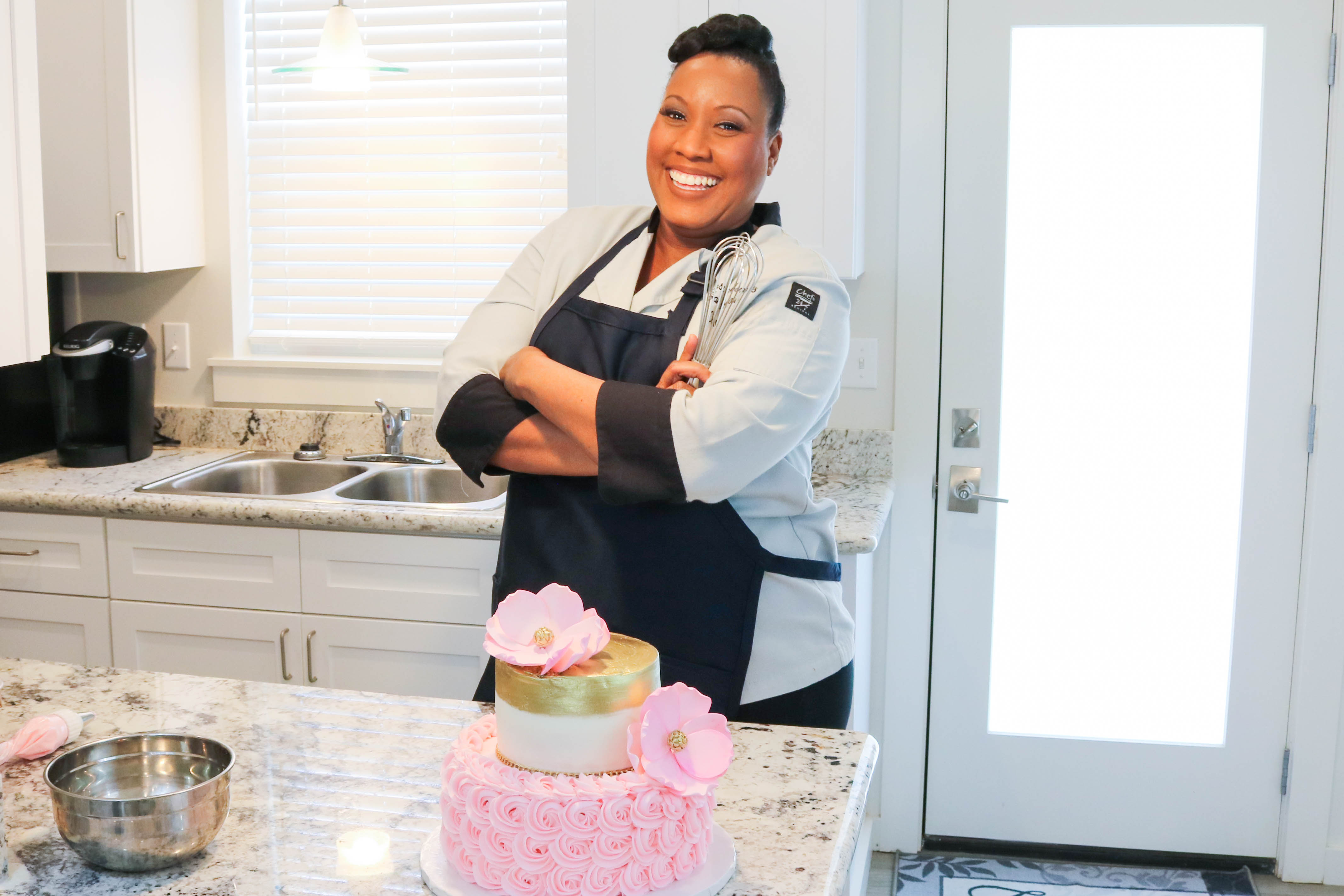 We believe Fanatical People Make Fanatical Bankers and we just can't go wrong with that equation. Click here to learn more!