Financial Literacy Resources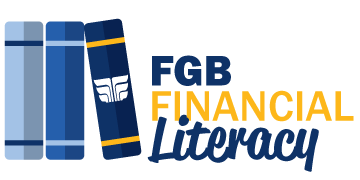 The core of First Guaranty Bank's mission is "providing financial services for and contributing to the growth of the communities we serve." In support of this mission, we are happy to provide financial literacy to consumers and business owners virtually here, through our Financial Literacy resource page. We hope that this information helps our community members thrive financially by learning how to budget, save, invest, and prepare for any events life throws your way! We will be updating this page regularly so feel free to check back often to see what new tips, tricks, or best practices you can use in your everyday life or career.
Money Smart for Elementary School Students
Money Smart for Elementary School Students has been adapted from the FDIC's Money Smart for Young People series. Each age-appropriate curriculum includes lesson plans for educators along with guides for parents and caregivers. To learn more about the Money Smart series, click here.