Sending and Receiving Money has Never Been Easier
Send money to family and friends anywhere, anytime!
---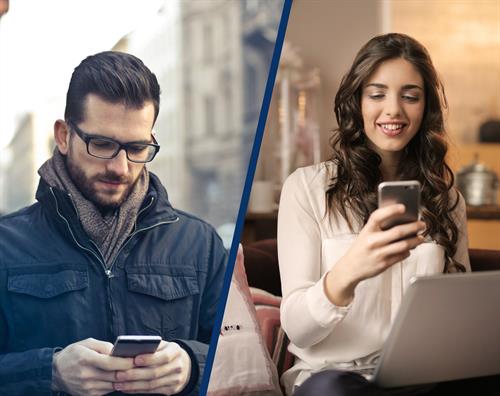 What is MultiPay?
MultiPay is a digital cash alternative that makes sending and receiving money as easy as emailing and texting. Whether it's paying allowance, splitting the check, or sending a birthday gift, MultiPay allows you to quickly transfer money from your existing debit account to almost anybody else's.

Fast. Easy, and Secure

You initiate a payment from any device. Your recipient receives funds almost immediately.
No registration or setup required—the feature is ready to use in online, mobile and tablet.
Every transaction requires your debit card PIN, making it as safe as any debit transaction.

All you'll need is the email address or mobile number of the person you want to send funds to, access to your online banking account, debit card number and PIN.
NOTE: Some banks do NOT allow their cards to accept these types of transactions. If you receive this message: "This card is currently not eligible to receive funds" you'll need to click the link that reads "Receive with your checking account" so you can enter your account information.