For Immediate Release
Contact: Alton Lewis, CEO and Desiree Simmons, SVP
First Guaranty Bank
(985) 375-0350/(985) 375-0473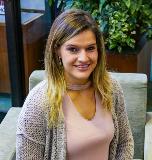 HAMMOND, LA, February 2, 2018 – This year has already been quite exciting at First Guaranty Bank (FGB). There's been a few notable promotions that must be touted. Effective January 2018, JoEllen Juhasz has been named BSA Officer of FGB.
As BSA Officer, Mrs. Juhasz is responsible for developing, implementing and administering all aspects of the Bank Secrecy Act Compliance Program. "JoEllen has demonstrated great skill and knowledge in this area of the banking industry," stated Alton Lewis, CEO and President of FGB.
Mrs. Juhasz states, "I'm honored to be given the opportunity that doesn't come gift-wrapped. It proves that hard work and determination comes to those who seek it. I work with a great team and am lead by good leadership; which makes me even more excited to take on this new role."
First Guaranty Bancshares, Inc. is the holding company for First Guaranty Bank, a Louisiana state-chartered bank. Founded in 1934, First Guaranty Bank offers a wide range of financial services and focuses on building client relationships and providing exceptional customer service. First Guaranty Bank currently operates twenty-seven branches throughout Louisiana and Texas. First Guaranty's common stock trades on the NASDAQ under the symbol FGBI.