FGB NAMES NORTH LOUISIANA REGIONAL MANAGER
For Immediate Release
Contact: Alton Lewis, CEO and Desiree Simmons, SVP First Guaranty Bank
(985) 375-0350/(985) 375-0473

FGB NAMES NORTH LOUISIANA
REGIONAL MANAGER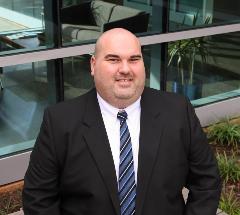 HAMMOND, LA, February 2, 2018 – This year has already been quite exciting at First Guaranty Bank (FGB). There's been a few notable promotions that must be touted. Effective January 2018, Adam Johnston has been promoted to the position of Regional Manager, North Louisiana Region.
As Regional Manager, Mr. Johnston is responsible for the overall management and development of the lending activities and staff of the North Louisiana Region. "Adam has proven to be an exceptional lender and has managed our Syndicated Loan and Lease Portfolio. We are excited to utilize his talents as he leads the charge in our North Louisiana Region," stated Alton Lewis, CEO and President of FGB.
Mr. Johnston states, "As First Guaranty Bank continues to grow, I feel truly fortunate to be a part of an organization that is investing significant resources into the North Louisiana economy and to work for a company that cares for its people, promotes from within and gives back to its community."
First Guaranty Bancshares, Inc. is the holding company for First Guaranty Bank, a Louisiana state-chartered bank. Founded in 1934, First Guaranty Bank offers a wide range of financial services and focuses on building client relationships and providing exceptional customer service. First Guaranty Bank currently operates twenty-seven branches throughout Louisiana and Texas. First Guaranty's common stock trades on the NASDAQ under the symbol FGBI.